Police ready to perform legal duty to protect people's lives: IGP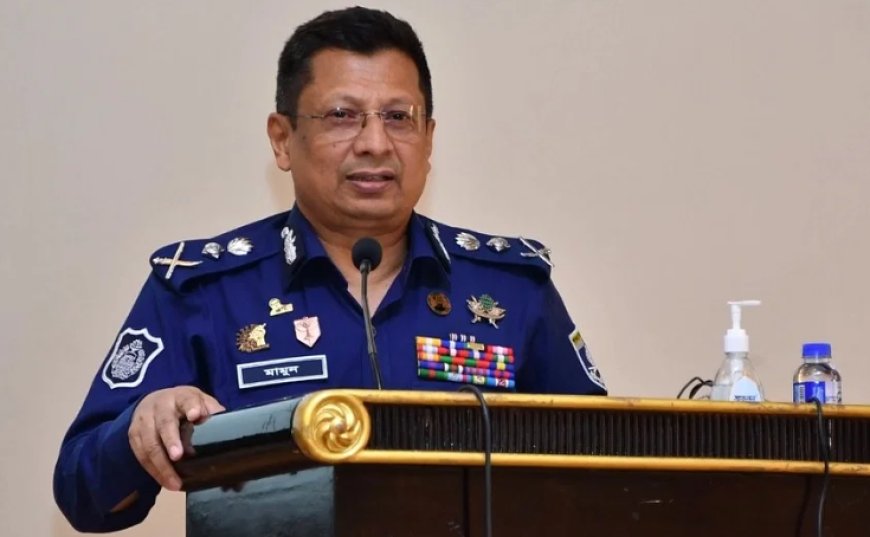 Police ready to perform legal duty to protect people's lives: IGP
IGP Chowdhury Abdullah Al-Mamun stated on Wednesday that the police are capable of handling any difficulties that may arise in the future in order to uphold law and order.
He made this statement while addressing a special welfare meeting with the police officers of the Dhaka Range at Mill Barracks Police Lines. "The police forces are ready to perform their legal duty to protect the lives and properties of the people," he said.
In addition to additional IGPs Md Kamrul Ahsan, Special Branch chief Md Monirul Islam, Md Atiqul Islam, DIG Md Anwar Hossain, and Superintendent of Police (SP) of Dhaka Md Asaduzzaman, the meeting was presided over by Dhaka Range DIG Syed Nurul Islam.
Attending the meeting were officers-in-charge (OCs) of 98 police stations, superintendents of police from 13 districts within the range, and police officers of all ranks.
According to the IGP, police have been able to win the public's trust and confidence by offering security to citizens. "People already have higher expectations of the police. The police must diligently carry out their duties in order to keep things as they are, he continued.
We once witnessed a spike in militancy and terrorism in the nation, Mamun stated. The country's southwest was a haven for horrors. At the same time, bomb attacks occurred in 63 districts. What do we currently see? Police have been carrying out their jobs in accordance with the prime minister's zero tolerance policy, which has helped to keep the country's militancy under control.
"Law and order is maintained in a peaceful manner. The nation now has a favorable climate for investments. The IGP continued, "The economy of the nation is growing.
Any police officer who commits crimes or engages in immoral behavior would face harsh punishment, he said, adding, "The police force will not bear any responsibility."
What's Your Reaction?